Valentine Livestock Auction is your source for feeder cattle & replacement stock from ranches in the Sandhills of Nebraska.
We are open the year around, regular feeder cattle sales are held every Thursday in season, with special weigh-up cow sales on Mondays, as needed.
Valentine Livestock is an approved NHTC market (Non Hormone Treated Cattle)
Listen to KVSH "940" Thurs at 3:00 P.M. for live broadcast
Watch live video broadcast of special sales on cattleusa.com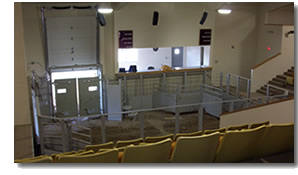 Upcoming Sales
Regular Sale
Monday, December 18
9:45 a.m.
Special Feeder & Replacement Heifer Sale
Thursday, January 4
Special Feeder & Replacement Heifer Sale
Thursday, January 11
Special Bred Female & Regular Sale
Thursday, January 18
Special Feeder & Replacement Heifer Sale
Thursday, January 25